>
Home
>
Ministries
Our physical, mental and spiritual health is of great importance to God. He asks us to take care of our bodies (His Temple) through the 8 principles of health from His Word: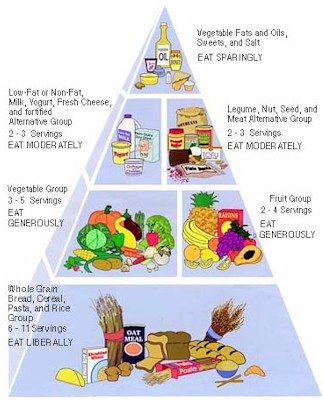 Nutrition,
Exercise in the open air,
Water (8-10 glasses a day),
Sunshine,
Temperance,
Rest,
Fresh Air and
Trust in God . 
The Food Pyramid at right is built on the principles of a vegetarian diet.