>
Home
>
Ministries
Youth Ministries means more than Sabbath school every week.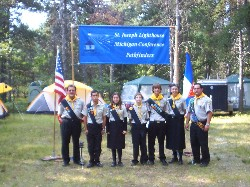 Pathfinders: (We hope soon to have a group.)
Enjoy backpacking? Biking? Canoeing? Caving? Camping? Want to be an active young Christian on an adventure with friends who love Jesus? Then join Pathfinders. Club members enjoy club meetings, camping, and service adventures designed to develop Christ-like citizens.